The high quality XPE foam and Oxide acetate foam produced by Paramount find applications in a large number of industry verticals such as Insulation, Construction, Sports & Leisure, Automobile, HVAC, Toys, Healthcare and Lifestyle. Manufactured in a wide array of beautiful colours, varying densities, and absolute ease of fabrication, Paramount products are a perfect choice for many upscale items, advertising specialties, slippers, sun caps, seat cushions, outdoor leisure, and sports items.
Light weight, incredible shock absorption ability and anti vibration attributes are what give these sheets an excellent workability. Paramount XPE foam and Oxide acetate foam also find their effective and efficient applications in packaging tools, cosmetics, cameras, audio and video tapes devices.
Paramount XPE offers its range of products to an array of industries including but not limited to:
Insulation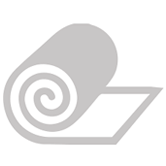 Paramount offers a range of five retardant XPE foam and Oxide Acetate foam product used in a variety of thermal insulation applications. The foam as a standalone or combined with various laminate offers unique combination of thermal insulation properties over a wide range of temperatures.The crosslinking & closed cell nature of the foam combined to its purity makes it an ideal choice where fungus & bacteria growth are of concern.
Automotive
We offer foam for automotive industry having high resistance to many chemicals & being closed cell material have practically no water absorption & transmission of water vapor.Material supplied to automotive industry is passed for smoke generation & toxic potency smoke density & toxicity as per International Maritime Organization test method.
Construction
Paramount foam finds cushioning many uses in building & construction for sealing & thermal insulation applications.Cross-linked closed cell high density Oxide Acetate foam can be used extensively in the construction industry as consistent mechanical performance durability & sound dealing properties.
Sports & Leisure
Paramount XPE foam & Oxide Acetate foam many different & varied applications from swimming aids to sports orthotics back packs to body protectors, cricket pad to camping mats & helmets liners to handlebar pads.We offer material in a wide variety of color making our products the ideal material for applications where aesthetic appeal is important.
Healthcare
Paramount foams can be cut to shape or molded, because of low weight & nonirritant properties, products offered are natural prosthetic materials. Our foams are used in different application like Splints, Collars, Immobilizers, Support Pads, Seats & Cushions etc.
HVAC
Increasing sanitary & hygiene standards in both the air conditioning & ducting markets where the growth of bacteria is an extreme concern. Cross-linked closed cell FR XPE & Oxide Acetate foam has created their own space through the versatility of its Flat Sheet Products.
Flat Sheets can be cut to size, shaped & molded to fit any air conditioning unit or ducting and ventilation equipment.Products extreme resistance to bacteria growth & its ultra-low flame, smoke & toxicity ratings & the ability to eliminate condensation have enabled manufacturers & contractors to increase the safety & versatility of their product range.Pre-molded pipe section are used for chilled water, hot water & plumbing piping.
Marine
Cross-linked & closed cell nature of Paramount foam make them ideal for many marine application as they cannot be defaulted in similar way to pneumatic structures. Foams offer an unrivalled combination of mechanical properties, strength, and light weight.
Foam materials are used in the manufacturing of floating hoses for oil terminals dredging & also in the production of Man Overboard boats used in off shore oil exploration.